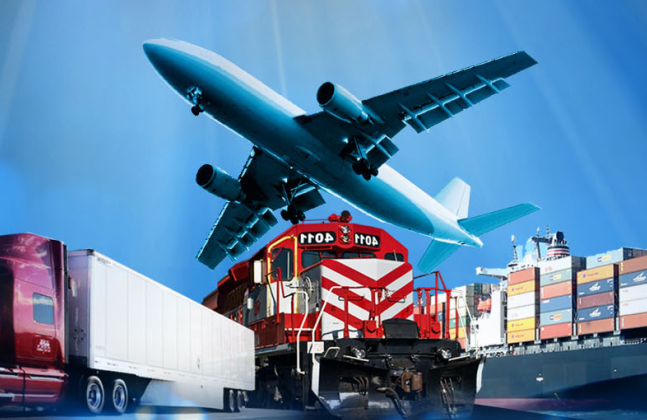 Stress on infrastructure development
According to the Economic Survey 2017-18, presented in Parliament, the Indian logistics industry, worth around $160 billion, has grown at a compounded annual growth rate (CAGR) of 7.8 per cent during last five years. The sector provides employment to more than 22 million people. The Global Ranking of the World Bank's 2016 Logistics Performance Index shows that India jumped to 35th rank from 54th rank in 2014 in terms of overall logistics performance. India has improved its rank in all the six components of the logistics performance index.
On Ease of doing Business, the Economic Survey highlights that India has leapt 30 ranks over its previous rank of 130 in the World Bank's latest Doing Business Report 2018. Credit rating company Moody's Investors Service has also raised India's rating from the lowest investment grade of Baa3 to Baa2. This has been made possible due to a host of measures undertaken by the government, including implementation of the Goods and Services Tax (GST), Insolvency and Bankruptcy Code, and announcement of bank recapitalisation. Among the number of reforms to boost industrial growth include the Make in India programme, Start-up India and Intellectual Property Rights policy.
The Economic Survey notes that the Global Infrastructure Outlook forecasts around $4.5 trillion worth of investments required by India till 2040 to develop infrastructure to improve economic growth and community well being.
According to the survey, the government is investing massively on building infrastructure to support India's long term growth. India is far ahead than many emerging economies in terms of providing qualitative transportation related infrastructure. The primary agenda for the government has been building new National Highways (NHs) and also converting State Highways (SHs) into NHs.
The survey observes that in order to expedite completion of delayed projects, various steps have been taken for streamlining of land acquisition and environment clearances. The new umbrella programme Bharatmala Pariyojana aims to achieve optimal resource allocation for holistic highway development.
Regarding Railways, the survey states that during 2017-18 (up to September 2017) Indian Railways carried 558.10 million tonnes of revenue-earning freight traffic, as against 531.23 million tonnes during the corresponding period of the previous year, showing an increase of 5.06 per cent. With emphasis on rail infrastructure development, the pace of commissioning Broad Gauge (BG) lines and completion of electrification have been accelerated.
In 2017-18 (till December 31, 2017), cargo traffic handled at Major Ports has been 499.41 million tonnes compared to 481.87 million tonnes handled during the corresponding period of 2016-17. Under the Sagarmala Programme, which promotes port-led development along the Indian coast, 289 projects worth Rs 2.17 lakh crore are under various stages of implementation and development, the Survey adds.