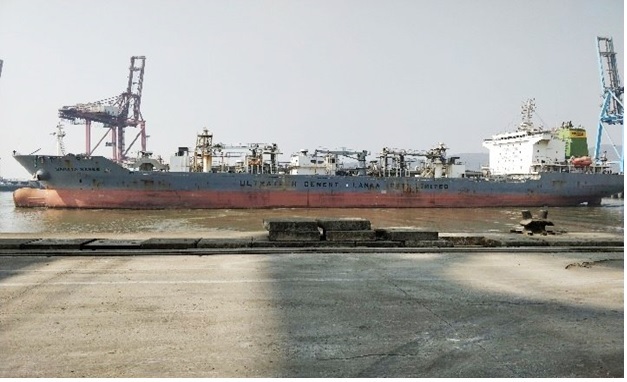 Jawaharlal Nehru Port (JNPT) achieved a new milestone in cargo handling of cement by registering record high of 9185MT in a day on 08/02/2020 on vessel MV Apinya Naree, surpassing earlier record of 9008 MT achieved on 16/01/2019 on MV BOONYA NAREE.
The vessel APINYA NAREE was berthed at 23:18Hrs on 06/02/2020 at Shallow Water Berth No. 03 with total quantity of 20743 MT of cement. The vessel completed its operations at 13:30 hrs on 09/02/2020 and sailed at 17:30 hrs on 09/02/2020 with a Turnaround Time of 2.59 days. The consignment was part of M/S Ultratech Cement Ltd. and is being regularly handled at Shallow Water Berth, JNPT through Its specialized Cement carriers, having capacity to discharge 400 MT per hour.
JNPT has systemically invested in enhancing its operational efficiency and handling capacity over the decades to enable seamless trade.