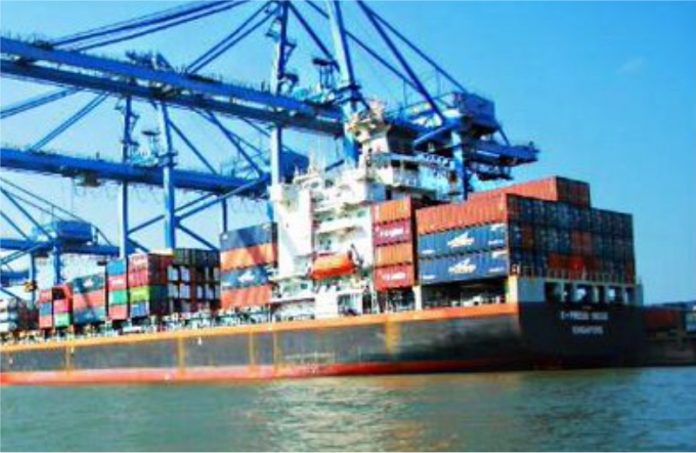 Krishnapatnam Port Company Ltd (KPCL), the country's largest all-weather, deep water port, on the east coast of India, in an industry first initiative, announced the installation of 'Rapiscan Eagle P 60 (Eagle P60)' a drive through x-ray container scanner and radiation portal monitors. Besides increasing security and safety of the port, the container scanner will radically enhance the terminal's overall performance whilst reducing the service time.
Offering seamless movement of containers, the drive through container scanner at Krishnapatnam Port will enable it to increase the volume of handling import containers by at least 5,000 TEUs per month. With this new development, the port is expecting a rise in transhipment cargo. Further, it will increase the frequency and connectivity of vessels, thus reducing the dwell time and transaction costs while ensuring timely delivery. Overall, the new container scanner will give a boost to the volume of containers handled at Krishnapatnam Port.
Krishnapatnam Port is the first and only seaport in India to procure and install a drive through container scanner. The Rs 10-crore equipment was inaugurated by Dr John Joseph, Director-General of Goods and Services Tax Intelligence, in the presence of GST Chief Commissioner, Mr Y. S. Shahrawat (Visakhapatnam Zone), the port's Chief Executive Officer, Mr Anil Yendluri, and others.
Technology is a crucial driver of the shipping, logistics and trade industry. The newly-introduced self-sealing of export containers by exporters themselves with RFID sealing, and direct entry of these sealed containers will encourage more exporters. Also, the recent permission for the import of metal scrap, which requires a container scanner, as well as the import of apples, will boost container volumes through the port.
Commented Mr Anil Yendluri, "Krishnapatnam has been at the forefront embracing technological advancements and integrating the most modern port solutions. The installation of the container scanner is a step forward in our ongoing commitment to offer the best in class and most competitive service offerings to our clients."
"We will continue to invest in cutting-edge technological innovations that not only bring immense benefits to port operations and the trade community but also play a crucial role in contributing to the country's economy," he added.
This will increase the speed of inspection, reduce the manual work at the terminal and enhance the efficiency of the entire logistics chain. The move will thus benefit Indian exporters who otherwise suffer losses when non-scanned containers are shipped back and will encourage increased transhipment activities.
Besides backing direct port entry of export containers, the new scanner will help in Direct Port Delivery of import containers, thus radically reducing the congestion at the container terminal and the container freight station.
The port recently announced a record 88 per cent rise in its container handling capacity and 25 per cent increase in total cargo handling for FY18. The port plans to become a key transhipment hub on the east coast of India.