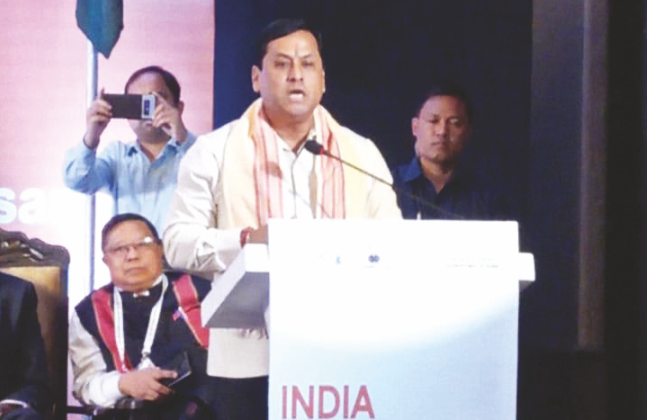 Sensitising on the opportunities and addressing concerns of relevant stakeholders from India and Bangladesh to achieve synergy in cross-border trade between Bangladesh and Northeast India
India and Bangladesh are vigorously working at improving trade and connectivity both through policy reforms and through initiatives on the ground. Thus there couldn't be a better time than now to create a common platform wherein stakeholders from both the countries initiate a dialogue on existing possibilities and challenges on the path to boost trade and connectivity. The India-Bangladesh Stakeholders Meet was organised in Guwahati by the Act East Policy Affairs Department and it was co-hosted by the Department of Commerce, Ministry of Commerce, Government of India.
The objective was to generate awareness about the opportunities made available to exporters and transporters by the recent path-breaking agreements between the two countries on connectivity and trade; address the loose ends during the operationalization of these agreements by identifying the issues, delineating the action points, and forwarding the same to the governmental and non-governmental stakeholders; harness comprehensive cooperation of all relevant stakeholders of India and Bangladesh to achieve synergy in cross-border trade between Bangladesh & North East India. The Meet managed to accomplish all these objectives to a significantly large and comprehensive extent.
"Assam and the entire northeast India are in the midst of great transformation today," said Sarbananda Sonowal, Chief Minister of Assam, delivering his welcome address. "The act east policy of Hon'ble Prime Minister, Narendra Modi gives a paradigm shift to the development of the region as northeast region has been put at the heart of act east policy. This meet is a great opportunity for both the countries to leverage on the proximities to actualise on the tremendous potential of multimodal connectivity to reach greater heights in trade and commerce.
The BBIN Motor Vehicle Agreement, the Port Use Agreement and use of cross border inland waterways and access to Chittagong and Mongla ports for northeast of India has increased growth prospects for the entire region. Prior to Indian independence, Assam and Bangladesh had multimodal connectivity.
In fact tea and petrol used to reach the Kolkata Port through the Brahmaputra, Brahma and Meghna rivers and through railway line passing through present day Bangladesh. The event plays pivotal role in sorting out the future course of action plan and so I request Hon'ble Tipu Munshi, Minister of Commerce, Government of Bangladesh, let us produce something concrete out of this event. The event unfolded potential for exim business, resources available in the entire region and a huge consumer market of 100 million people in the northeast region." Adding to Sonowal's comments,
Chandra Mohan Patowary, Industry Minister of Assam said that a lot of opportunities opened between the two countries during the past couple of years for the growth of North East.
"The entire northeast belt is very fertile and has huge mineral reserves. Tripura has gas reserves and rubber, Assam has oil, gas and coal reserves, Nagaland has oil and coal reserves. In the coming years northeast will be driving the national economy," announced Biplab Kumar Deb, Chief Minister of Tripura.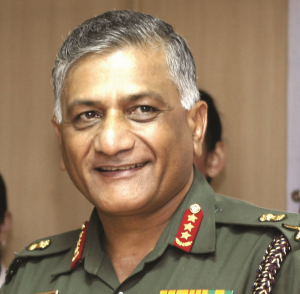 Minister of State for Road, Transport and Highways Gen V K Singh (retd.) said that the Union government's new Act East Policy has placed the northeast at the Centre of India's emerging relations with the countries of South and South East Asia. He said, the Assam government's initiative to reopen the railway links with Bangladesh will be instrumental in enhancing business and commerce between India and Bangladesh. He also stressed on the importance of Border Haats in strengthening economic ties to help generate livelihood for people at the border areas of the two countries.
Highlights of the event include
Discussions to establish physical connectivity between Bangladesh and North East India were held. Better connectivity would enhance consumers' welfare through access to goods at competitive prices and increase opportunities for exporters.
Bangladesh requested India to withdraw the ban on the export of onions as Bangladesh has requirement for 600,000 tonnes of onion and 80 per cent of this is sourced from India.
Enhancement in the Centre's Act East Policy for the North East region was discussed.
Both countries agreed to work for their mutual benefit.
The proposed multi-modal hub at Jogighopa in Assam is expected to benefit the region.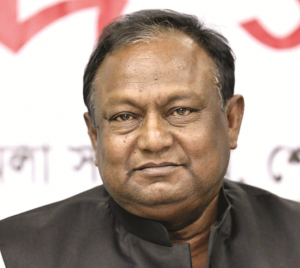 On the second day of the meet, Tipu Munshi, Minister of Commerce, Government of Bangladesh, emphasised on extending cooperation in the sectors of garment, health tourism, IT and education. Munshi said absence of seamless connectivity between the two countries is a crucial barrier towards increase in trade. The full benefits of projects like the South Asia Sub-Regional Economic Cooperation and agreements like BBIN Motor Vehicle Agreement and agreement on ports can't be reaped yet. Better connectivity will enhance consumers' welfare through access to goods at a competitive price, enhance profit of the firms through access to cheaper inputs and enhance opportunities of the exporter of finished goods to a new market. He asked for resolving non-tariff issues like testing products quality, removal of export restriction and improving logistics facility.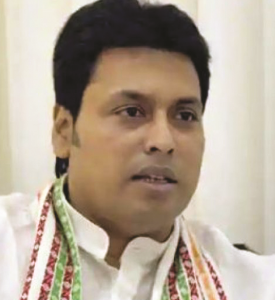 "The entire northeast belt is very fertile and has huge mineral reserves. Tripura has gas reserves and rubber, Assam has oil, gas and coal reserves, Nagaland has oil and coal reserves. In the coming years northeast will be driving the national economy "
– Biplab Kumar Deb Chief Minister of Tripura
Munshi said the positive environment generated in trade and connectivity between Assam and Bangladesh is reportedly the best in 30 years. He said in this backdrop both Assam and Bangladesh will work positively to strengthen their economic ties. He emphasised that in the recent times the political relations between India and Bangladesh have turned into business relations and considering the geographical proximity of Assam with Bangladesh, both should open up their economies. Sonowal pointed at the need for connectivity between ports in Bangladesh and Assam through Brahmaputra-Barak-Padma-Meghna riverine waterways to facilitate economic growth of the region. He also called for restoring rail connectivity between North East and Bangladesh. He stressed on the need for devising modalities to decide the standard operating procedures (SOP) to ensure speedy implementation of agreements for quick access to Chattogram and Mongla Ports for connecting to northeast, and execution of the BBIN motor vehicle agreement.
Mohammad Alauddin Fokir, Additional Secretary, Bangladesh Land Port Authority said that both India and Bangladesh have strengths and challenges. To facilitate trade, authorities from both sides must come to a mutual solution for these challenges. He informed that Bangladesh Land Port Authority has declared 23 land ports since its inception in 2012. He also underlined the requirement of quarantine facilities at the Agartala-Akhaura Land Port to facilitate the traders.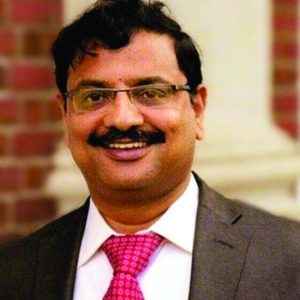 Emphasising the role of Customs Department, GV Krishna Rao, Chief Commissioner, Central GST and Customs, Northeast Region stated that Customs department promotes legal trade, cuts down illegal trade and ensures safety standards of goods and clearance at a minimum possible time.

Arvind Akashi, Manager (Projects), Land Port Authority of India, said that there are 10 Integrated Check Posts (ICP) on Bangladesh Border and the one at Sutarkandi, Asssam has been operationalized. He also highlighted the facilities at the Integrated Check Post (ICPs) in terms of electronic weigh bridge, CCTV, cargo scanner etc.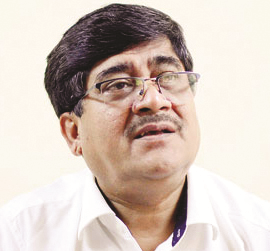 Kanon Kumar Roy, Member (Tax Policy), National Board of Revenue, Bangladesh said that in the era of borderless global trade, the regulators must protect the interests of the domestic traders. He mentioned that only mutual co-operation would give good dimension of cross border trade.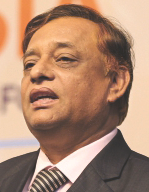 Md Abdus Samad, Secretary, Ministry of Shipping, Bangladesh and Dr Amita Prasad, Chairperson, Inland Waterways Authority of India, emphasised on port connectivity and water resource management for boosting commercial relationship between India and Bangladesh.
Both the countries share a total of 54 rivers and historically they have been sharing riverine routes for trade, commerce and movement of people. Recent developments and policy thrust of the countries show emphasis on reharnessing that connectivity and trade. Dr Prasad said, 106 new waterways were declared in 2016, in addition to the 5 that already existed. The recent forming of Jal Shakti Ministry by merging the ministry of water resources, River Development and Ganga Rejuvenation and Ministry of Drinking Water and Sanitation is an attempt to better manage rivers. Overall there has been a palpable shift in policy focus on waterways connectivity, notwithstanding the thrust to reconnect Bangladesh, Bhutan, India and Nepal through waterways, Abdus Samad pointed out.
Rear Admiral Zulfiqur Aziz, (E) psc, BN, Chairman, Chittagong Port Authority, said the Chittagong Port was expanding fast and Bangladesh needs to know the demand forecast for the next ten years to accommodate India's need. For the SOP on use of Chattogram and Mongla ports to be functional, the administrative fee need to be finalized and it will be taken up at the next shipping secretary level talks.
"Dredging of the Brahmaputra River in the Bangladesh stretch will be completed next year, which will enable cargo movement from the northeast region of India through the bordering nation's waterways," informed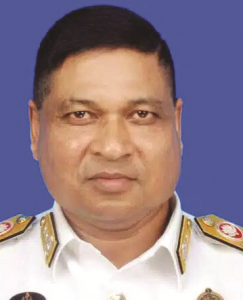 Rear Admiral M Mozammel Haque, (G), NUP, ndc, psc, BN, Chairman, Mongla Port Authority. "At present 50 per cent of dredging in the Sirajganj-Daikhowa stretch has been completed. We shall be able to obtain lowest low draft of 2.5mts during off season and it will be 3mts during flooding. Low draft vessels and barges will be able to sail through the stretch once it is achieved by end of 2020. It won't be possible to maintain a lower water level due to the peculiar inclination of the river bed. Movement of bigger ships will not be possible. Maintenance of the water routes for commercial purpose is an expensive proposition and Bangladesh government is providing subsidies for it at the moment. We are not imposing any toll on the pliers.
We are encouraging the ships to use our waterways. Imposing any toll could discourage the pliers. India and Bangladesh share 54 rivers including Brahmaputra, Ganges and Meghna and dredging in all the rivers is going on in Bangladesh."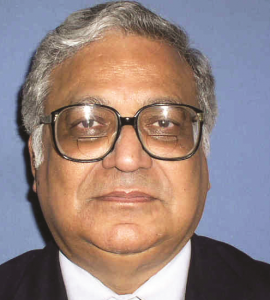 AKM Mashiur Rahman, Hon'ble Economic Affairs Advisor to the Prime Minister of Bangladesh said, "in 2011 both the countries signed a holistic framework agreement as it envisioned cooperation in all sectors. If you think one sector at a time then you weigh who is gaining? But if you have a portfolio of cooperation then you will see in one I lose a bit but in another I gained. There were economic considerations as to who benefits from the trade, to which there is a theory which says small economy benefits from the trade as it can bring down the cost of production.
However for historical reasons and tradition of the policies being followed, we were not very liberal about imports. But we have been able to breakdown from that and I hope that will continue." He added, "Water is another important issue between the two countries when it comes to shared responsibility. All the rivers that flow through Bangladesh pass through India, but siltation is a major problem on which both the countries need to work jointly to drive the river transport across the region."