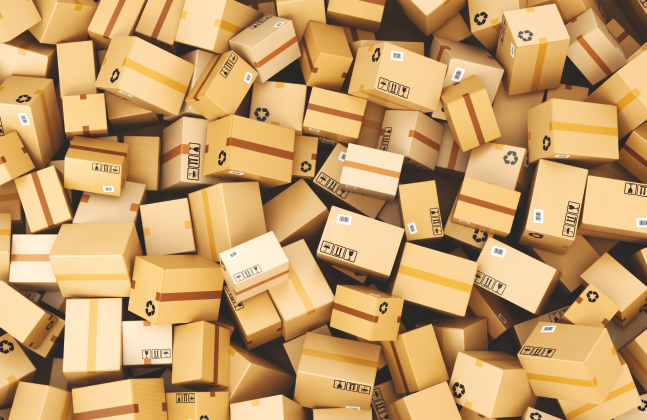 The e-commerce boom has made shipping smaller more specific consignments frequently the new norm, driving demand for LCL cargo consolidation which has seen strong growth in the past decade with MNCs taking a plunge into the sector, while SMEs find it cost and time effective
Several trends are changing the nature of global trade – digitalisation, growing demand for e-commerce, evolving supply chain and greater availability of supply chain data have created an environment where shipping small consignments more frequently often makes sense, nurturing the LCL market. Digitalisation has been a major disruption in the LCL space as lot of players are offering rates and booking online. The main factor that drive the LCL consolidation business is the order size, which is based on the consumption pattern of the receiving party, which in turn is based on the economic status of that country. China is the biggest origin so far for LCL cargo, and the commodities vary from industrial raw materials and machineries to finished goods, reveals Vivek Kele, Director, TeamGlobal.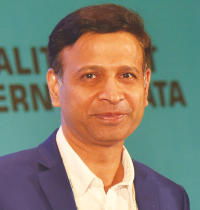 India is a growing economy and LCL consolidation has done really well not only in last five years, but the consolidation business in India has shaped up well in the last decade. India is poised to be a commercial hub and logistics is a key ingredient to ensure it happens. The LCL consolidation industry is huge in India but has been overshadowed by the FCL business which has grown tremendously too. In last five years we have seen many MNCs coming to India and all have registered success. Gauging the growth in LCL cargo consolidation industry,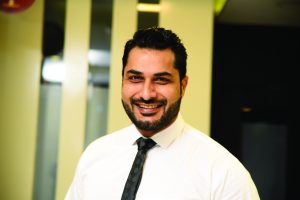 Sachin Vijan, Vice President, Business Development (NVOCC) & LCL Product Head – ISC and Middle East – Allcargo Logistics says, "In the last decade, we had only USA and Germany-based MNCs in India which were doing well. This decade saw them expanding their operations and they have registered huge growth. Besides this, we have seen a lot of Japanese, Italian, Korean and even Turkey-based MNCs which have been doing fairly well in the LCL space.
The government has been aggressive in its initiatives in the last 2-3 years, but has done a fair job earlier too. Currently, efforts are on to see things move in an organised manner and the government is serious as well as taking efforts at all ends to protect the interests of and safeguard every stakeholder in the country, primarily exporters and importers. They feel confident and protected for the very first time and the future looks promising for the consolidation industry. It is crucial that we make the most of the measures that the government is implementing and the technology it is bringing in, to ensure that this promise becomes a reality."
Allcargo Logistics is currently one of the world's largest consolidation companies. Today, having own network across globe gives the company a clear advantage over competition. Having an integrated network, operating through more than 300 offices in over 160 countries, the product portfolio is now over 2400 trade lanes. The expansion in India has seen Allcargo's presence grow to more than 22 offices which offer seamless connectivity to CFSs and ICDs like nobody else. Mumbai and Chennai controlling major operations now also serve as a hub to ECU Worldwide Network having ITP advantage supported by own CFS. Product offerings also includes door-to-door shipments to just about every seaport and inland location worldwide and Dangerous Goods (DG) too. In fact, Allcargo handles the highest number of DG shipments today in the country through certified experts.
How big is the market?
Combining exports and imports in India there is about 22,000 teus of consolidation business moving in and out every month. Approximately 6,00,000 CBM a month. The majority of LCL cargoes are coming from North and North West. Commodities that primarily move as LCL cargo include engineering goods, pharma, automobile components, garments and textiles, pigments and dyes, plastic granules, brass, carpet and rugs. The industry in India has almost 120+ active consolidators mainly from Mumbai, Chennai and New Delhi. The major volume is controlled by the top five of them. Besides this, a lot of volume is carried by MNCs in their own consolidation programme. Elaborating on the LCL trade flow Sachin Vijan says, "Nhava Sheva and Chennai are the two major receiving and exporting ports for us, followed by Delhi. Nhava Sheva and Chennai are the main serving gateways for the western and southern ICDs. The north too is catered to by both these locations for inbound trade. The larger commodities exported from India are pharmaceuticals, chemicals, machinery, clothing and accessories and automotive goods majorly to Europe, USA, Far East and Latin America. India imports machinery, automotives, and chemicals majorly from Europe, China and Intra Asia."
Cost and time is of essence
The shipper has become more cost and time sensitive which is resulting in more frequent shipping, smaller and more specific consignments. Cost and transit time is the most effective driving factor for LCL customers as they look at faster turnaround time as well as cost effective solution for their cargo. Major chunk of the business for LCL cargo consolidators comes from small and medium enterprises and this fact has just gained even more prominence with the recent announcement of Amazon Chief, Jeff Bezos, who is betting big on small and medium businesses (SMBs) in the country and will use its global footprints to export $10 billion worth of 'Make in India' products by 2025. Amazon will invest an incremental $1 billion in digitising SMBs in India, said Bezos. To do so, Amazon will establish 100 Digital Haats across India to help businesses integrate into the digital economy. These Digital Haats will provide services like ecommerce onboarding, imaging and cataloguing, warehouse space, logistics, digital marketing, and compliance.
Changing trends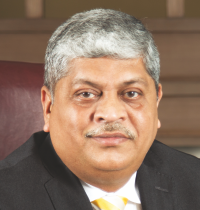 Noting the changing trends in the LCL cargo consolidation business, Makrand Prabhakar Pradhan, Managing Director, Total Transport Systems Ltd (TTSL), says, "The commercials of business have changed, I have been always believing in one thing that in LCL cargo volume plays an important role – more the volume, better is overall profit per container. Over the past year or two, the booking pattern of LCL shipments have changed. More businesses are turning from Free Hand to a Routed Business. This means the shipper or the local forwarder in India is losing the control on shipments and is now under buyers' control. There are different aspects where the business is moving today as the buyer's decision to convert the business from CIF to FOB, one of them being to avail Single Window Service, the commercials given by destination forwarder or the consolidator is more price effective that means the consignees are aware about overall price sensitivity which is making their product lesser expensive if they change the terms of the shipments."
TTSL started its core activity as LCL consolidator 25 years back and since then it grew slowly and steadily by investing into each new trade lane – direct service from one port to another – thereby serving the trade with innovative solutions avoiding double handling procedure, reducing transit time and saving on cost as well. The continuous efforts and strive for opening up new direct trade lanes has been successful and today TTSL is proudly amongst the top 5 consolidators in India.
Nature of the market
The LCL cargo market is very fragmented and unorganised by nature, which is mainly due to low entry barriers to the market. As the number of players operating in this segment increases, so does the competition in the market. So how do the service providers survive in such a competitive market? Revealing the mantra for success to survive in the market Makrand Prabhakar Pradhan says, "The optimum utilisation of space in a console container gives you a positive earning. The console container is always profitable when you stuff a 40' console with maximum possible CBM in a container. Sometimes even 1 CBM cargo and 1 HBL also turns the container from average profit to some additional Income." "Better stowages of the box leads to a better yield per freight ton that can make the box profitable, when the stowages are poor, there can be huge losses too," cautions Vivek Kele.
Operational efficiency matters
The LCL consolidation requires a good infrastructure and clean environment. Because the Industry is serving the small and medium exporters and importers and giving them a platform to ship their sample shipments as well as small parcels with a faster transit time and cheaper cost. This activity requires a lot of manpower as a small mistake or ignorance can lead to a big service failure. The modus operandi for the LCL consolidation market is very delicate. If we ship a wrong package in a wrong console for different country, it leads to a disaster for entire process flow for service provider as well as the exporters.
We need to educate our exim trade to have a better standard of packing for their goods to avoid damage in transit. When they bring cargo to the CFS where the consolidators are having it designated an area where they do the stuffing activity if the cargoes can be properly unstuffed from trucks and segregated, it saves a lot of time for operations team of the consolidators as well as if there are any issues in packaging, proper loading unloading operations from trucks, correct marks and numbers tally will avoid delay and complications. Further, the chemical exporters need to give proper certified documents of their commodities with correct MSDS declaration, packing declaration so that the consolidators can get the required approval before the goods are shipped. Hinting on the importance of operational efficiency Sachin Vijan says, "even though the consolidation fraternity is too big, the large players have fairly organised processes keeping their customers' needs on priority. The smaller ones are slowly falling in place. This, I guess, will keep improving as the government is also bringing in strict regulations and compliance."
The role of CFS/ICDs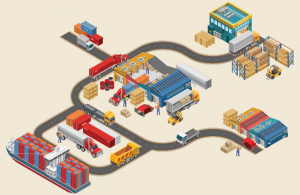 The LCL cargo consolidation business has not grown in isolation. The CFSs and ICDs have played a major role in the growth of console Market. ICD's acts as a bridge between customer/cargo and gateway ports/consolidation CFSs. The ICDs allow the consolidators offices in a particular ICD location to club the multi country cargo in one hub console container and bring that to the gateway port/CFS where the consolidator un-stuffs the hub container multi-country cargo and stuffs it into dedicated direct console containers of various trade lanes. Thus bringing a very cost effective solution for the trade and helping to reduce the transportation time and cost per CBM.
Challenges to the LCL consolidation business
Today the biggest challenge a consolidator faces is that the exporters or importers want their cargoes to be shipped free or with a minimum freight thus ignoring that someone has to pay for the ocean freight either at origin or at destination. When they are looking at saving or are not able to pay enough freight their buyer might be paying some additional amount at destination which is indirectly a part of freight which an overseas agent or consolidator might charge to the consignee.
The other challenge is credit period and customers not honouring the credit commitment. How can a consolidator who is a service provider act as a bank to the shipper or the consignee? For sure if they are financing this activity they will be making this interest component either in freight part or in some other component under some other heading. Though a small percentage, some of the shipments effected from India, remain undelivered at destination. The carriers have already incurred costs towards the freight and ancillary charges and the demurrage/detention keeps on going up, which is a big cost to the carriers if the shipment is a low value shipment, many a times, the costs incurred are more that the value of the shipment and the shippers don't take any action.
Pointing out the perils of price competition Sachin Vijan says, "We often talk about service as a key decider in the LCL consolidation business but the challenge today is that a lot of business is decided on the price. This has been a challenge and doesn't seem to be easing anytime soon!"
The future is about transparency and extending reach
Major initiatives of digitalisation and ease of doing business in the maritime sector are making transactions more transparent. The LCL cargo consolidation business is no different says, Makrand Prabhakar Pradhan. He adds, "The expectation is that the business should be done on a transparent basis where we should be giving overall cost to our client thus making them aware about the total cost of moving the shipment from point A to point B. Let the customer decide who will pay the cost of point A and who will pay the cost of point B. The expectation is that the business should increase more as there are many trade lanes and many countries where the Indian product is still not reaching, may be the buyers' are not aware about potential of our manufacturers and also the geographical know how. Various government trade fairs should spread the word around the world so that many countries in CIS as well as south and Central America can be tapped and made aware about potential of Indian manufacturers.