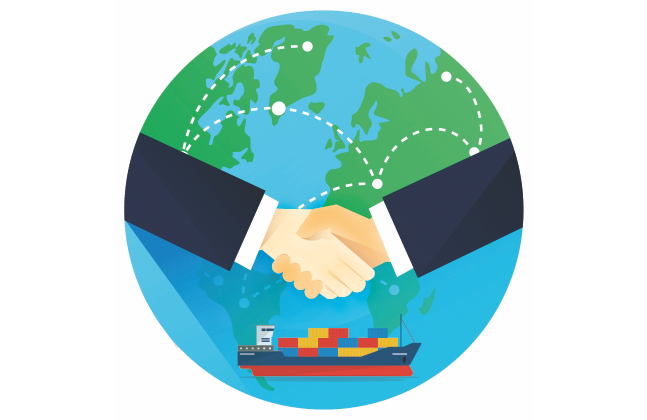 International corridors like INSTC and the newly proposed Chennai – Vladivostok route make logistics chains more lean and efficient, promoting regional links between national systems to affect regional economic integration
Geopolitics and trade wars have made global trade more complicated than ever before. The Middle East crisis, China's expanding influence in Central Asia, US sanctions on Iran and trade war against Russia have ushered the need for India to revisit its trade routes to ensure uninterrupted flow of exim trade. Almost 19 years after the signing of agreement between India, Iran and Russia for developing the International North South Transport Corridor (INSTC), the project received a major thrust as Russian Railways Logistics Joint Stock Company (RZD) and CONCOR signed a MoU for providing logistics services along the corridor, the implementation of which had been delayed for several years despite several dry runs have been conducted on parts of the project. Both the logistics majors will study the possibilities for developing joint logistics projects in Russia and India. In fact, India and Russia have been exploring the possibilities to together implement connectivity projects within the Eurasian region, including those connecting Eurasia with Indian Ocean region.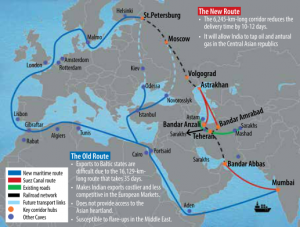 Going further, workshops will be organised to improve Indo-Russian logistics cooperation, joint projects will be developed for making container transport efficient between the countries and to develop high quality logistics along INSTC which is the shortest multimodal route linking the Indian Ocean and Persian Gulf via Iran to Russia and Europe. Indian cargo can be moved to the Bandar Abbas Port of Iran and further to Bandar-e-Anzali on the Caspean Sea, to be shipped to the Russian Port of Astrakhan which connects to the rest of Europe by rail.
The INSTC is a 7,200 kilometerlong freight route connecting India, Iran, Azerbaijan and Russia via ship, rail and road. The line should reduce journey times between Mumbai and Moscow from forty to fourteen days. The new Mumbai-Tehran-Moscow transport corridor will rival the Suez Canal route, allowing faster, cheaper and smoother transport of goods between Asia and Europe. This 6,245 km long corridor reduces the delivery time by 10-12 days. It will particularly help India in tapping the oil and natural gas in Central Asian Republics. Now compare this with the traditional route that travels 16,129 km for 35 days for exports from India to reach the Baltic states. This long route not only makes Indian exports costly and less competitive in the global markets, is susceptible to flare-ups in the Middle East and does not provide access to the Asian hinterland. The main objective of the INSTC corridor is to provide an alternative to the traditional routes that move through the Suez Canal and the Mediterranean and the Baltic Sea.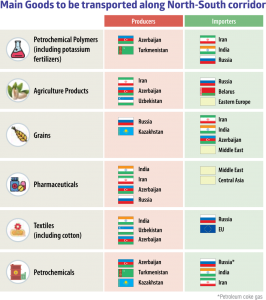 A Paradox: A recent study by Valdai Discussion club reveals that the INSTC and China's BRI can hardly be imagined separately. An objective look at transit flows, trade, and geography suggests that China's interests and east–west transport flows can be seen in every major hub along the INSTC. The opposite is also true. This becomes apparent at Caspian Ports, including in Russia, as well as the INSTC's eastern pillar along the Caspian coast where the China–Kazakhstan–Iran (CKI) transport corridor and the INSTC basically form a single network.
Another landmark deal between India and Russia was inked during Prime Minister Narendra Modi's visit to Vladivostok, to open a full-fledged maritime route between Russia's eastern port city and Chennai Port. This sea route covers a distance of approximately 5,600 nautical miles, or about 10,300 km. A large container ship travelling at the normal cruising speed of 20-25 knots, or 37-46 km/ hour, should be able to cover the distance in 10-12 days. The route connects India with Northeast Asia and Western Pacific region. Explaining significance of this route, Foreign Secretary Vijay Gokhale said, it will give impetus to cooperation between India and the Russian Far East.
Located on the Golden Horn Bay north of North Korea and a short distance from Russia's border with China, Vladivostok is the largest port on Russia's Pacific coast. It is the eastern railhead of the legendary Trans- Siberian Railway, which connects the Far East of Russia to the capital Moscow, and further west to the countries of Europe.
An ocean liner travelling from Vladivostok to Chennai Port would sail southward on the Sea of Japan past the Korean peninsula, Taiwan and the Philippines in the South China Sea, past Singapore and through the Strait of Malacca, to emerge into the Bay of Bengal and then cut across through the Andaman and Nicobar archipelago to reach Chennai Port. The new route will increase India's presence in the Indo-Pacific, and especially the South China Sea, a deeply contested patch of the ocean that Beijing considers its stomping ground. At present the connection will be beneficial to the nuclear power plants being developed in Tamil Nadu, in collaboration with Russia. In the long-term, India is looking to collaborate in energy, forestry and agriculture sectors in Russia. The proposed route is juxtaposed with Indo-Japan Pacific to Indian Ocean Corridor, amid China's OBOR – virtually connecting entire SE Asia through road, rail and sea.
Advantages of INSTC
Asian and European countries could make their cargo transportation through North- South corridor with double speed compared to Suez Canal.
Carriage cost is 30 per cent less and transit is 40 per cent shorter.
Lesser border crossings, so easier for participating countries to enter into agreements. • Fewer discontinuous points, resulting into transloading.
INSTC can integrate with and supplement other corridors.