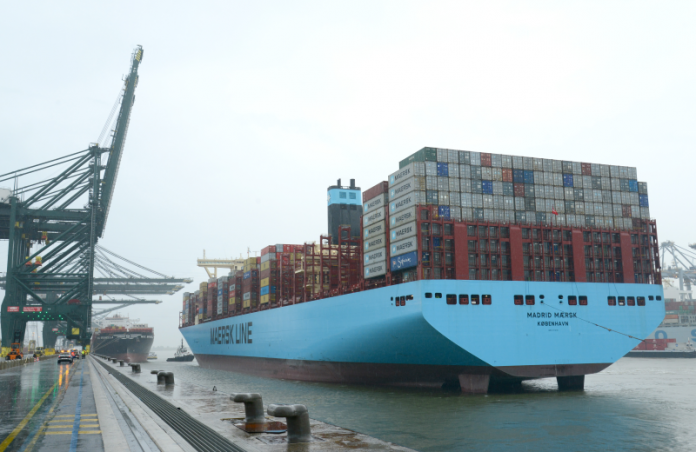 Enables Import of Confectionery (gums) from Leixoes, Portugal into Rudrapur
First mover and trade partner to facilitate store door reefer import which is aimed at ensuring a cost-effective and simplified supply chain
Innovative solution for importers in North India to deliver quality – enabling End to End transportation of Imports from the Port to inland container depots to Consignee's factory/Warehouse ensuring quality through Maersk Line's world-class expertise
Maersk Line, the global containerized division of the Maersk Group enables the first store door reefer import of confectionery for Perfetti Van Melle (India) Pvt Ltd into Rudrapur, Uttarakhand. The consignment of confectionery (gums) which left Leixoes, Portugal on the 17th of July reached Rudrapur in Uttarakhand on the 8th of September.
At present, reefer importers are currently importing to port and then trucking the cargo to their warehouses. This involves multiple vendor co-ordinations which affect their overall increased cost of logistics.  Added to this are shortages of trucks during peak seasons which impact their production cycle.
Through Maersk Line's pioneering offering, these challenges will be a thing of the past. The transportation time between the point of origin and the port reduce considerably, facilitating a one-stop solution closer to the place of origin of cargo.
Mr. Steve Felder, MD – Maersk Line (India, Sri Lanka, Bangladesh, Nepal, Bhutan, and Maldives), said, "Our constant efforts to provide a single-window simplified supply chain platform have enabled us to successfully carry out the First ever Store door of reefer import. We are committed to providing unmatched customer-centric services. This does synergize well with our belief of enabling the India growth story by providing customers with a definitive, cost-effective and viable logistical solution."
"Maersk line is focusing on end to end – first mile / last mile solutions minimizing the breakpoints in the cold chain. This single platform solution will provide a a major boost to the trade in the region." – Ms. Ruchika Kuthari, Reefer and Pharma Sales Head, Maersk Line India Pvt. Ltd.
"As Maersk Line takes care of inland transport we feel very secure when compared to dealing with the regular road transporters. Once cargo is destuffed there is no need to worry about empty container handover back to the discharge port CFS," added Mr. Vamsee Krishna, Associate Manager -Imports & exports, Perfetti Van Melle India Private Limited