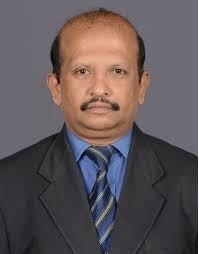 Today different countries and states have different lockdown situations. Freight forwarding being a global business, what difficulties your members are facing? What will be the future scenario?
Freight forwarders are the most effected business partners in the supply chain. When the lockdown was started only essential commodities were moving and the government had declared Freight Forwarding as an essential service as well. Having obtained the curfew passes we were mostly moving essential commodities like medical equipment, PPE kits and medicines. Most of the industries were not functioning, but from second week of April onwards industrial activity was given some relaxation and inter/intra state movement of cargo resumed.
Current situation varies across cities, Chennai is again under lockdown but people are working with certain relaxations. A major challenge is that lockdown has not been lifted in certain cities. Second challenge is of commuting people from different locations as public transport is still not operational. Shortage of drivers, migrant workers has affected physical clearance of cargo at ports and CFSs. But still we are trying to keep the supply chain moving in the best possible manner.
In the pre-COVID-19 scenario the focus was on digitalisation for electronic payments and clearance. COVID-19 seems to have accelerated the digitalisation process. How do you look at the scenario from the government and the industry perspective on the digitalisation efforts?
I appreciate the Customs department – CBIC and DG System for swiftly implementing digitalisation across Customs operations. Most of the Customs operations have gone digital by now and Customs is moving to achieve complete digitisation before end of this year. During the COVID-19 period a lot of procedures were simplified such as execution of bonds and physical documents could be exchanged in digital format. Execution of bonds was relaxed and undertakings on letterheads from AEO tier I, II and III customers were accepted. Thus without physically visiting the Customs house all these activities could be transacted digitally.
The shipping lines have also been supportive and bill of lading could be scanned and exchanged with an undertaking.
Considering the geopolitical tensions with China, the exim community is facing difficulties both in bringing in imports and sending exports to China. How does the Freight Forwarding community look at this scenario?
Most of the industries depend on imports from China, be it raw material, components or spare parts. pharma, automobile and electronics industries are feeling the impact. Certain ports have started 100% examination of the cargo.
What will be the future scenario? How much business of the Freight Forwarding community will be impacted? What is the timeline we are looking at for things to look up?
If you look at the first two months the imports that were in the pipeline have supported and the air cargo volumes have not dropped drastically. In June the exports have picked up slowly but there is a drop in imports. I think it is still too early to predict when trade volumes and businesses will look up.
What are the lessons we have learnt from the COVID-19 impact?
We are prepared for the changing scenario. Our activities never stopped even during the lockdown to maintain the flow of essential commodities. Financially our industry is hit very badly. We are in consultation with other industries on how to emerge out of this situation.