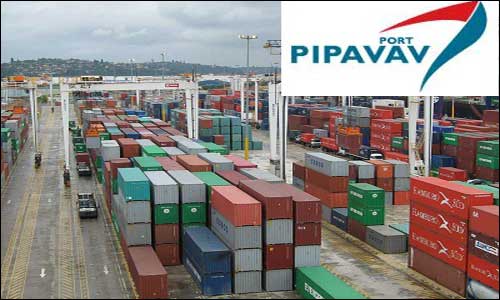 Pipavav Integrated Logistics Hub (PILH), a multimodal logistics facility, was commissioned on September 11, 2019 by a Joint Working Group (JWG)  formed by Container Corporation of India Ltd (CONCOR)  and Central Warehousing Corporation (CWC), informed a release.
This JWG has been formed to utilise the strength and assets of both the organisations and provide integrated logistics services to the trade and industries for their import/export and domestic logistics from Pipavav Port.
Through this initiative, CONCOR has extended its CFS services at Pipavav. The CFS can benefit the trade in terms of its location within the port periphery and hassle-free shifting of boxes to and from vessel/container yard.
Mr Vinod Kumar, CEO and Mr Neelakantham, COO of PILH, warmly welcomed the gathering. The inaugural function was graced by Mr Madhukar Roat, CGM/NWR of CONCOR, Cdr Vishnuvardhan M. (Retd), RM of CWC, Mr Mahesh Kumar and Mr Vijay Agrawal, Commissioners of Customs, Pipavav Port, Mr P. K Mishra, MD of APMT, Pipavav, and Mr Ashish Dhaniya, Sr DOM, Bhavnagar Division of Western Railway, besides representatives of various shipping lines, CHAs, exporters, importers, freight forwarders, transporters, and officers of Pipavav Port.
The first import container, of Jyoti Products, which arrived through OOCL, was cleared by CHA Octopus Cargo Care.
PILH offers services to domestic customers using available warehouses of CWC in the area of Pipavav. CONCOR offers the complete package of movement of cargo in domestic containers or through cabotage containers, if available, by rail to/from Kanpur, Agra, Kolkata, Bangalore, Delhi, Punjab, etc. with or without first-mile-last-mile connectivity. This will cater to the long-standing demand of industries who want to use rail or multimodal transport services from/to Pipavav Port for their bulk/break-bulk.
CONCOR is an undisputed market leader in containerised logistics with the largest network of 83 container terminals across India and 75 per cent market share in containerised movement by rail in the country. CWC is a leading warehousing space owner in India. The combination of these organisations has strengthened their capacity and industry/market reach within the country, the release said.