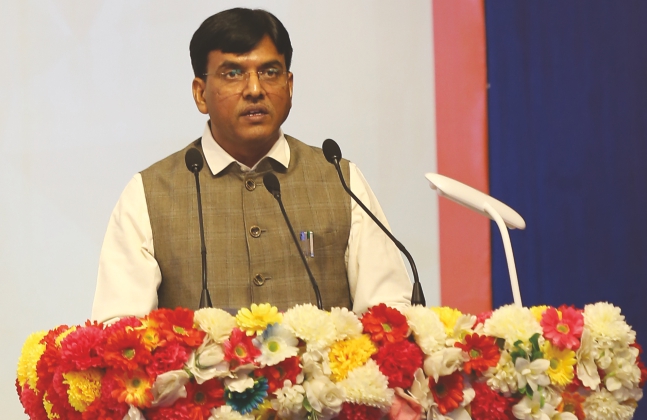 This is my first visit to Bangladesh and I thank you for the warm hospitality extended. Bilateral relations between India and Bangladesh began immediately after the independence of the nation in 1971 and since then we have enjoyed very good diplomatic, friendly and cordial relations. There has been significant progress in the bilateral relations of the two countries under the leadership of Prime Minister of India, Narendra Modi and his counterpart in Bangladesh, H.E. Sheikh Hasina, MP. The momentum in our relationships has gone up due to the frequent high level exchange of visit between the two countries. The visit of Narendra Modi, Prime Minister of India, to Bangladesh in June 2015 and visit of H.E. Sheikh Hasina, MP, Prime Minister of Bangladesh, to India in April 2017 have marked significant milestones in our relationships. Bangladesh is today our biggest development partner. Over the last few years we have extended three lines of credit worth $8 billion for various socioeconomic and infrastructure development projects in Bangladesh. We have taken a number of initiatives to improve connectivity between our two countries. Last month the two Prime Ministers jointly inaugurated five different projects in the area of connectivity and integration of our energy networks. Maritime relations between our countries began in 1972 with the signing of protocol on inland water transit and trade.
India has 200 major and non-major ports and about 20,000 km of inland waterways. Indian government has allowed 100 per cent FDI in the shipping sector which provides major investment opportunity. Recently the government of India launched the flagship Sagarmala Programme to promote port-led development, while reducing logistics cost for increasing competitiveness of our products. It will foster industrial growth and create new jobs. A number of initiatives have been taken for enhancing port capacity, promoting connectivity, coastal shipping and inland water transport. India also proposes to develop two ports as transhipment hubs and state of art ship repair facility on the east coast of India. These initiatives will help Bangladesh by offering services much closer to its geographical boundaries.
To boost inland water transport, Government of India has declared 111 river systems as national waterways for making them navigable. Development activities have been taken up in phased manner for development of these newly declared 106 national waterways. Jalmarg Vikas Project is being implemented for navigational capacity augmentation of NW-1 on Haldia to Varanasi
"Initiatives taken by both India and Bangladesh such as coastal shipping for cargo and cruise service will also propel economic growth"
route which will have an assured depth of 2.2 to 3mts for atleast 330 days in a year. We also propose to undertake development of two prominent waterways in our northeast region on Brahmaputra.
Initiatives taken by both countries such as coastal shipping for cargo and cruise service will also propel economic growth. I am sure that this event will provide an excellent platform for exchange of ideas among industries, government and associations in South Asia region for enhancing investment opportunities to set up high quality infrastructure with a view to bring about further improvements in the maritime connectivity and overall efficiency for the wellbeing of people in the region.