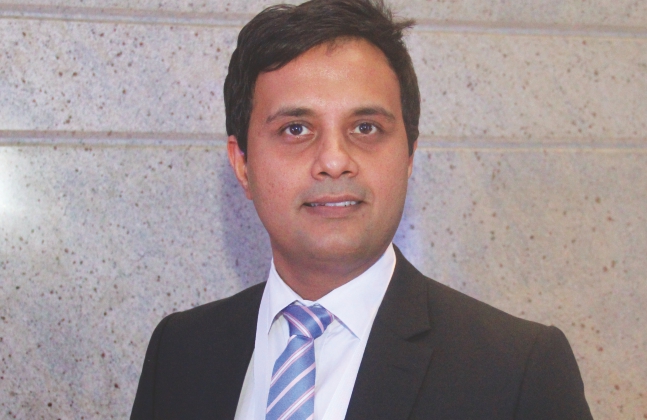 Having the lion's share in moving cargo on the landside, Maersk is now focusing more on digitalisation and providing end-to-end solutions that are more reliable and transparent, reveals Bhavik Mota, Head, Trade and Marketing, Maersk Line (India, Sri Lanka, Bangladesh, Nepal, Bhutan and Maldives)
Q How was the business in Southeast Asia last year?
Last year we have grown 7 per cent in our volumes and growth has come from all the countries in the cluster, particularly India, Bangladesh and Sri Lanka. On the inland side, if you look at the CONCOR Annual Report, the container volumes moved by rail is around 19 per cent of the overall volumes handled. There is still significant volume of cargo moving by road between the hinterland and getting containerised at the ports. If you look at our market share from the hinterland it is around 20 per cent on an aggregate, making us the largest player. Also if you look at the first three quarters of the financial year, we have seen strong growth of 8-10 per cent on the inland rail transport and we expect this trend to continue. The inland markets are growing much faster than the coastal markets. We operate container terminals in Pipavav and Nhava Sheva and our ICDs are in Jaipur, Dadri and Tuda. We have CFS in Nhava Sheva, Chennai, Tuticorin and Mundra.
 Q In the south Asian market, which of the trade lanes do you see cargo movement growing rapidly?
 I think it is across all the trades. If you look at consumption and infrastructure development along with investment, you will notice more growth happening towards the hinterland. The growth rate on GDP is 7 per cent, 800 million people residing in the hinterland will see more growth fuelled by government initiatives.
 A lot of vessel sharing is happening on the ocean side leaving no room for differentiation which is already very commoditised, so our focus is now on developing and differentiating on the inland side. We have plans to take our inland business to the next level, wherein customers will have to deal with very few actors across the supply chain. Consolidation has already happened on the ocean side, now customers want us to handle their shipments completely end-to-end.
 Q What is the significance of South Asian market for Maersk?
Some markets offer you growth but no scale, while others give you scale but not growth. South Asia is a region where we are seeing both scale and growth. If you look at the market size of 6.5 million FFEs in the global scenario, India will be among top five growing economies.
 Q In Nepal traders face high logistics cost. How is Maersk addressing this issue?
 We are the pioneers in addressing this issue, because the whole cargo movement for Nepal is currently very cumbersome and most of the customers wanted an alternative. Recently we have started a service from Vizag into Nepal, it is called Kathmandu Express. It reduces the dwell time for customers and their cost has also come down by approximately  10 per cent.
 Q Nepal has a trade imbalance with lots of imports and very few exports. Does this cause any problem to you?
 We basically triangulate and move the empty boxes to east India which is a very big market from where exports are moving out and the empties are reused. Definitely there is some cost involved but that is the cost of doing business. We are planning how we can help the country balance the trade.
Q Tell us in detail about your endto- end solutions?
Currently we have the biggest inland network. We have 59 inland acceptance points and we are connecting to 17 ports. We have seen tremendous opportunity on the inland side given the containerisation happening in our part of geography. We are like 56 per cent in containerisation whereas most of the developed countries around the world are 75-77 per cent. Today one of the major pain points of the customer in the hinterland is lack of reliability and visibility in inland cargo movement. We already have dedicated trains running between Vizag and Birgunj, another dedicated rail connects Pipavav and Dadri. We also need to expend these dedicated solutions across the country.
Q What are your services to Bangladesh?
Bangladesh is right now served by feeder ports from Colombo and Tanjung Pelepas. We are evaluating options to see if we can route cargo via one of the ports in India. Q What can we expect on digitalisation front from Maersk? We are currently investing in a state-of-art software system which can offer real-time visibility and tracking to customer. To scale up our inland business we need to dispatch our first mile and last mile very effectively. These aspects will be the key areas of focus for the software.