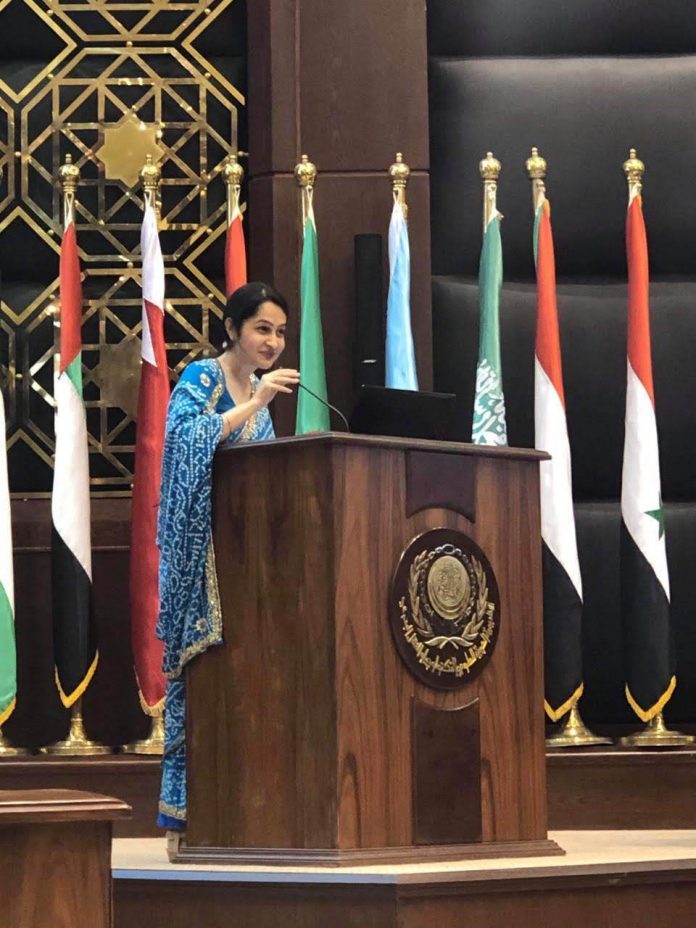 IMO invited Ms.Sanjam Sahi Gupta of Sitara Shipping Ltd. to present on her work in India on Diversity and Unconscious bias. This at the 2nd regional conference for Arab Women in Maritime at Alexandria , Egypt.
The three days main focus was the engaging lineup of talks aimed to inspire and educate, special thanks to IMO –TCC Division  for the endless support  and for  Arab Academy for Science Technology & Maritime Transport for hosting and organizing such a conference.
The second regional conference for the support of Arab women in the maritime sector was held in keeping with the IMO 2019 theme –Empowering Women in Maritime and in accordance with the goals of the sustainable development of the United Nations, especially the fifth goal
Sanjam was applauded for her good work and given blessings of the elder women who said her work was inspiring. She was amongst speakers from the United States of America and representatives of the international maritime organization (IMO).
Sanjam met the first female maritime pilot in Djibouti and first female captain in the UAE.
Participating delegations of the state of Algeria – Egypt – djibouti – Jordan – Tunisia – Sudan – Saudi Arabia – UAE) and observers from the association of al-Wimafrica, the association of Africa and the Arab Academy of science, technology, maritime transport and the Arab women's Navy.
Countries represented included Algeria, Egypt, Djibouti, Jordan, Tunisia, Sudan, Saudi Arabia, and UAE. AWIMA's mission empowers Arab woman to pursue various roles in the maritime industry.
The participants left with a few more insights about the women empowerment & Gender equality.
Other high profile speakers were Ms.Helen Buni, IMO Gender Program Ms.Hessa Al Malek ,Executive Director of the maritime Sector at Federal Transportation Authority for Land and Maritime.