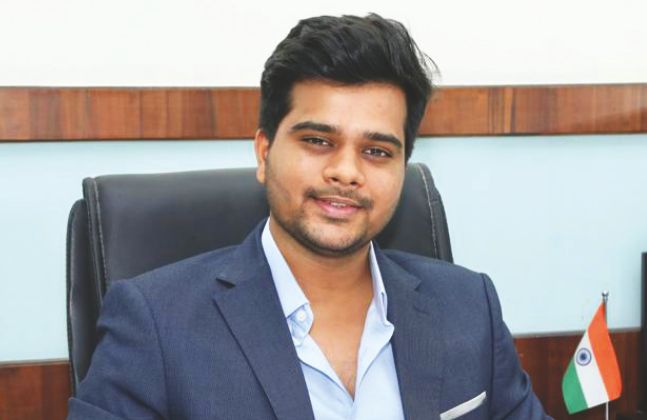 "Our vision is to formalise the container transportation industry by increasing efficiency, asset optimisation, and lowering overall logistics cost using technology," says Pratyaksh Sureka, Founder and CEO, GOCON
What is GOCON?
GOCON at its core is a technologically driven logistics start-up with an aggregator model. It serves as a platform to bridge the demand-supply gap by matching the right shipper to the transporter by its route specialisation model. This helps in reducing inefficiency and over all logistics cost for our customer.
While there are many logistics Startups, what is unique about GOCON?
GOCON is currently highly focussed on a niche market in logistics field. We work closely with our vendors uplifting and supplying them with various incentives. Our Technology driven approach through route model specialisation enables asset optimisation and increased revenue for the fleet owner. Our transparent rates, seamless vehicle tracking, and assured availability of trailers at low cost gives Gocon a competitive advantage.
How is the response to GOCON from both shippers and transporters?
We have received overwhelming response due to our innovative approach and cost effectiveness. We initially faced challenges from transporters using this technology, but our team is working on the same to effectively overcome by giving them the necessary training and development.
What are your plans to reach out to other Ports and parts of the country?
Currently we are focussing in JNPT region where approximately 5 million teu's is generated, and Mundra, in container transportation. This itself is a $20 billion industry which we are targeting.
How do you think the logistics start-up space will affect the ecosystem?
Due to the high fragmentation in the Industry there is obvious, lack of integration among stakeholders which results in inefficiency and increased overall logistics cost when compared to other international countries making India less competitive. This problem can be solved with further Penetration of logistics startup in the ecosystem.
What are the challenges you face at GOCON?
The nature of logistics business is extremely conventional and there is an obvious resistance towards technology from the transporters, but due to our credit facilities, instant payment and other support factors, we are a preferred choice for various transporters.
How has the company secured external funding?
We have been currently well funded from our existing businesses of multimodal logistics and intend to go for a series Round – A in the next financial year, as we have received great interest from various Singapore and UAE based investors.
How do you envision the way forward for GOCON?
Our vision is to formalise the container transportation industry through our technological route specialised model, we would assure increased efficiency, asset optimisation, and lower overall logistics cost. GOCON would play a pivotal role in decreasing the logistics cost of India by 2 to 3 per cent making it globally competitive.