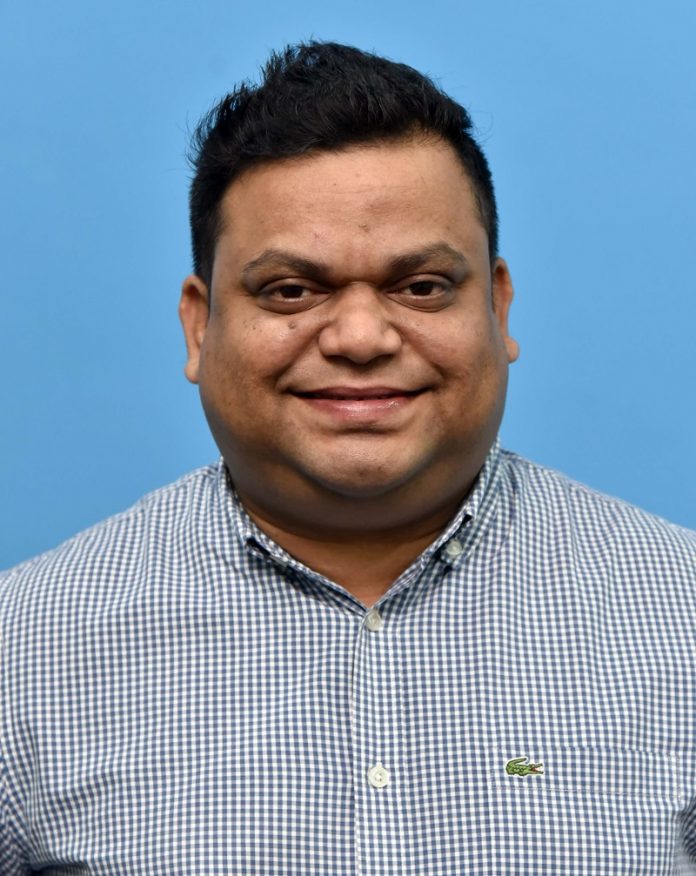 Mr. Avdhut Gawde, Head – Reefer solutions and cold chain sales, South Asia, Maersk: India remains one of the main sourcing points for majority of Indian sub-continent, primarily for fresh produce, pharmaceuticals and other processed foods items.
Which are the regional clusters in India from where major chunk of import/export of reefer cargo happens?
The majority of reefers exports from India move out of Nhava Sheva, contributing to more than half of the total refrigerated containerized market in the country. Nhava Sheva is a major gateway for fresh produce which includes onions, fresh vegetables, fruits like melons, pomegranates, bananas and grapes out of Maharashtra.
A lot of reefer commodities like seafood, pharma and protein/meat also move to different parts around the globe from Nhava Sheva. Pharmaceuticals industry is highly concentrated around Bangalore, Hyderabad, some parts of Punjab, Goa and Mumbai. Protein/meat primarily comes from Kanpur, Dadri & Lucknow belt and moves out to the export markets from Nhava Sheva and Mundra. In terms of seafood, 'cultured shrimps' get exported mainly out of Andhra Pradesh, Orissa and some parts of West Bengal while 'wild catch' moves out of coastal areas of Gujarat, Nhava Sheva, Goa and southern ports of Cochin, Tuticorin and Mangalore.
As far as imports into India are concerned, fruits like apples, citrus, pears, plums and kiwis come mostly into Chennai followed by Nhava Sheva. Apples are primarily imported into South India and distributed to other parts of the country. Majority of the fruits are imported from Italy, Egypt, Netherlands, South Africa, Poland and other parts of Europe and Mediterranean countries. Chemicals is another commodity which is getting imported in large quantities from North Europe into southern parts of India.
To which global geographic markets does majority of reefer exports happen from India and through which ports?
India's majority reefer exports go to Asian and Middle Eastern countries, both combined contribute to more than 55% of the country's reefer exports. China and South East Asian countries primarily import frozen foods, onion, buffalo meat, pharmaceuticals and cultured shrimps & wild catch seafood. Asian and Middle Eastern countries import Indian onions in huge quantity throughout the year. The Gulf countries also import fresh produce including vegetables, fruits like grapes, mangoes, melons, bananas and pomegranates.
Amongst the fresh produce, grapes contribute the highest towards fruits exported out of India, primarily into North European countries. Netherlands has been the main market for Indian grapes and at the same time we are also seeing a growing demand for them in Asian, Gulf and in some new markets such as USA and Canada. Onion is another largest exported fresh produce commodity into China, South East countries, Bangladesh primarily by road and into Gulf countries.
Indian buffalo meat has huge demand in China, South East Asia, Gulf and some parts of Mediterranean countries like Egypt. North America imports cultured shrimps out of Andhra, Kolkata and Orissa belt and pharmaceuticals from different parts of India. Europe is also another big market for Indian pharmaceuticals, and it is growing further.
When it comes to temperature sensitive cargo the shippers are concerned about the temperature fluctuations and the condition of cargo during transit. How do you meet these requirements?
All refrigerated commodities are temperature sensitive and it is imperative that such cargo, be it frozen and chilled segment, should be transported without breaking the cold chain right from customer's processing or manufacturing unit all the way till the cargo reaches its destination in the consignee's premises.
The entire supply chain of refrigerated cargo involves multiple stakeholders. There is someone managing the first mile logistics, then there is holding at port and yards, then come the agents who are managing ocean transportation, and everything then repeats at the destination, all the way till the last mile delivery. This makes it difficult for exporters to coordinate and get complete visibility of cargo at different stages of the shipment. Not only does it include a huge deal of transactional paperwork, documentation but also adds ambiguity and unnecessary costs arising out of inefficiencies through the supply chain.
At Maersk, we are providing 'End-to-End' cold chain logistics solutions from farm to fork for all refrigerated cargo segments includes fresh produce, pharmaceuticals, seafood, frozen/processed foods and protein. Our cold chain offering is an integrated solution consisting of different products like landside transportation starting from empty reefer pick up till handing over the laden container at the port, customs clearance, placing bookings and managing documentation through our booking management product; needless to say, it also includes our own ocean logistics.
Similar bundled solution is also replicated at destination, making it a true 'end-to-end' solution based on our customer's needs and requirements. What we also offer throughout the journey of the cargo is a solution called Captain Peter – it is a simple, user friendly mobile app, that allows the customer to get real time data of the cargo including parameters such as the location of the cargo, the temperatures maintained inside the reefer container, notifications on any unusual changes to the parameters and so on. This not only provides excellent visibility, but also instils a great deal of confidence in the customers' mind while moving their cargo with us.
Talking about customisation of cold chain solutions for clients, what are their unique requirements and how is Maersk addressing them?
All the commodities that move in temperature controlled or refrigerated containers need special attention in terms of unique processes and guidelines that need to be followed. These include setting the temperature as per the commodity varying from -20 degrees to +24 degrees Celsius, stuffing guidelines for palletised or non-palletised cargo, pre-cooling conditions & checks and all of this without breaking the cold chain from farm to fork.
Compared to frozen commodities, chilled commodity segment is even more temperature sensitive, has short shelf life and needs fool proof cold chain which will ensure that cargo will reach on-time in required condition.
At Maersk, while designing the customised cold chain solutions, we map customer's end-to-end supply chain, right from harvesting process through pre-cooling of the cargo in cold store, actual storage, stuffing and transporting to the port all the way till it is loaded on the planned vessel. During this entire journey, we also cover the customers' special requirements like certifications, quality checks of container or cargo and providing multiple ocean sailings within a week wherever possible.
We also assist our customers by providing stuffing guidelines for any new commodity which they want to export on trial basis and help them find new markets for their cargo.
In order to have flawless execution of our cold chain solutions, we provide a representative who is the customer's 'single point of contact' for the first and last mile movement of our customer's shipment. We prioritise our cold chain shipments when it comes to allotment of equipment and loading on our vessels which is highly appreciated by our cold chain customers.
Our customers also get complete visibility and transparency of their cargo throughout the journey through the representative assigned to them as their single point of contact.
What is the technology used by Maersk reefer?
One of the latest technological offerings that we have included in our cold chain solutions is that of Captain Peter, also referred as RCM 2.0 (Remote Container Management), which is a virtual assistant for our customer for tracking location of the container and atmospheric paraments like temperature and humidity inside our reefer container. All our reefers are equipped with the RCM device which is connected to a satellite and records all the data right from the pick up of an empty container till the time container is delivered and opened at consignee's premises.
Our operational team is using the RCM data for monitoring of customer's cargo 27/7 and taking action based on immediate notifications from the reefer container. Captain Peter is also offered as one of the bundled products of our cold chain solutions. All customers who subscribe for the premium version can track their cargo, set personalised notifications and also download the datalogger. Through Captain Peter, we also provide special services like cold treatment monitoring, super freezer monitoring and pharmaceutical hypercare monitoring. It is also used for monitoring of CO2 and O2 levels for our CA (Controlled Atmosphere) reefer units.
Tell us about the reefer market in Sri Lanka, Bangladesh and Nepal? What is the volume of reefer trade happening between India and these countries?
India remains the one of the main sourcing points for majority of Indian sub-continent countries, primarily for fresh produce, pharmaceuticals and other processed foods items. Nepal's market size is very small and majority of refrigerated cargo is exported by road from India. Nepal imports fruits, confectionaries, chocolates and other processed/frozen food items.
Bangladesh is the largest importer of onions out of India and fruits like grapes and most of their imports out of India is executed through road transport. Bangladesh is also connected by water ways from India however refrigerated cargo traffic is very limited. Sri Lanka is a major importer of onions, potatoes, pharmaceuticals and processed foods from India and it is very well connected from all coastal ports of India.
How has been the business in first half of this year? What has been the impact of COVID-19 on your business?
The COVID-19 pandemic has impacted the whole world in many ways. Despite that, we at Maersk, have stayed operational throughout the crisis. With our agile network and digital platforms, we have stayed committed to our customers and delivered as per their requirements. Unfortunately, due to the lockdowns across the country, manufacturers faced disruptions in their operations as well as the demand at customers' end declined.
One of the commodities that fared better than every other commodity was pharmaceuticals. The demand and supply of pharmaceuticals has increased during this period and we have been able to move it smoothly despite a lot of challenges.
Apart from the impact of COVID-19, we have also faced slowdown in fresh produce this year, especially grapes, due to weather conditions. On the other hand, onion exports ban was lifted after almost 6 months inducing a surge in volumes staring April.