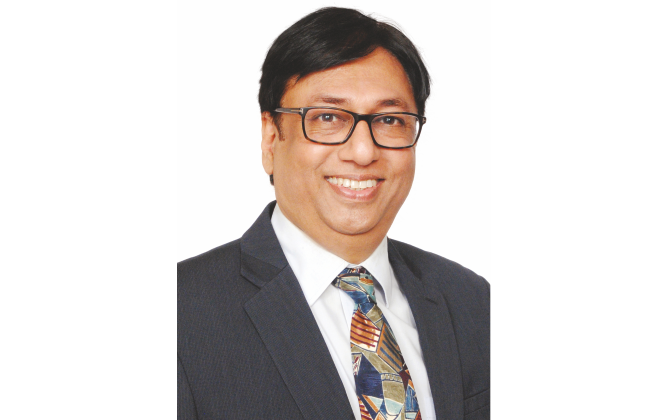 Latvia's geographic position offers unique market access opportunities with shortest connectivity to the EU and CIS markets. Ravindra J Gandhi, Public Representative – India, Investment and Development Agency of Latvia, details on the maritime and logistics infrastructure and connectivity Latvia offers to exim community from Asia
Q Tell us about the maritime infrastructure in Latvia?
Being in the middle of the three Baltic states and located right next to the huge Russian market and just a hop away from the Nordic countries Latvia's geographic position offers unique market access opportunities. It will provide investors with both lower transportation and logistics costs and shorter delivery times and fuels their activities when targeting the Baltic, Scandinavian and Russian markets.
Latvia consists of 10 ports (three major ports and seven minor ports) which are connected with TEN-T roads and railway system, two oil and one oil product trunk pipeline to Ventspils, as well as three airports from which "Riga International Airport" has become a hub in the Baltic region. Latvia's transport system provides an appropriate infrastructure base to facilitate the growing trade flows between the EU and Russia/CIS, and to serve the needs of local export/ import operators:
Free ports in Ventspils, Riga and Liepaja, with a total cargo throughput of 60.20 million tonnes in 2017, predominantly transit shipments;
An extensive and functional road network, connecting with both European and CIS road networks, as well as Latvia's ports;
We offer the shortest route between the EU and the CIS;
Specialised, highcapacity railway corridor linking Latvian ports with Russia and the Far East;
Riga International Airport is a major Baltic passenger hub and highspeed cargo distribution centre;
Q What kind of support does Latvian government offer to Indian entrepreneurs willing to establish business?
LIAA is a state agency set up to promote Latvia as an attractive investment destination. Our services include providing assistance and comprehensive information on the financial, legal, fiscal, and procedural aspects of doing business in Latvia, establishing contacts with Latvian partners, and identifying property options. We tailor our services to suit clients' individual needs and provide these services throughout all stages of their investment projects.
LIAA has developed the POLARIS Process to better serve potential investors, leading them from their project's original idea to full implementation using locally available resources.
These are the most frequently used criteria for selection of Latvia by investors:
Long term macroeconomic stability and potential;
Flexible, competitive and experienced labour force;
Transport and warehousing infrastructure and access to other markets, especially Russia/CIS;
Best practices in subsectors;
Good availability of IT;
Importance of local market and external trade.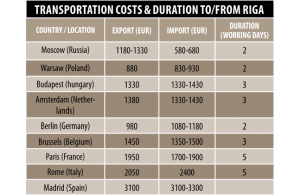 Q What is the role of Investment and Development Agency of Latvia?
LIAA (Investment and Development agency of Latvia) provides assistance in export promotion, supplier finding, relevant information about foreign markets, as well as carries out different activities in foreign markets, providing wide range of services funded by EU (consultations, informational support, trade missions, national stands). LIAA foreign representatives (in 20 countries) provide information about business opportunities in Latvia, relevant legislation, the taxation system, the national economy and external trade.
Representatives promote and facilitate cooperation between Latvian companies and businesses in their respective country or region and assist in identifying potential partners.
Every year LIAA provides assistance in export promotion, supplier finding, relevant information about foreign markets, as well as carries out different activities in foreign markets.
Although Latvian Chamber of Commerce and Industry (LCCI) also organise seminars and trade missions for their members– it is a voluntary, politically independent organisation which represents the interests of entrepreneurs in state and regional institutions.
Q How have the trade relations between India and Latvia improved over the years?
In 2018, Latvia's total trade in goods and services with India was €125.1 million, which ranked India in 30th place among Latvia's foreign trade partners. Total exports of goods and services to India amounted to €46.9 million or 0.3 per cent of Latvia's total exports, while imports of goods and services were €78.2 million – 0.4 per cent of Latvian imports. Compared to 2017, exports have increased by 25 per cent, while imports have increased by 3 per cent.
In 2018, India was Latvia's 37th most important export and 30th largest import partner. The trade balance with India was negative (€-31.3 million). In 2018, Latvian exports of goods to India amounted to €30.9 million, which is 26 per cent more than in 2017, and imports from India €71.2 mln. EUR – increased by 3 per cent compared to the previous year.
In 2018, Latvia's export of services to India was €16 million – increased by 23 per cent and imports of services were €7 million – unchanged compared to 2017. At the end of 2018, India's direct investment in Latvia was €2 million. Latvia's investments in India have not been registered or their total value was less than €1 million. At the end of 2018, India is ranked as the 52nd biggest investor in Latvia with a total investment of €1.7 million (244 companies).
Q In terms of time and cost efficiency what benefits does Latvia offer to Indian exporters in connecting to European markets?
Our location between European Union markets and CIS countries markets gives us an opportunity to serve different cargo flows. If we speak about cargo flows from Asia, Latvia is focusing on two logistic segments:
Traditional route from Asia countries by sea to European ports then transshipment on feeder lines, then transit through Latvian ports (Riga, Ventspils, Liepaja) for Russian market and other CIS countries;
Land route from Asian countries over the land routes through Kazakhstan, Russia to Latvia entering EU markets.
Connectivity provided by Riga Free Port, Ventspils Free Port and Liepaja Free Port with the regular cargo routes, including EU routes: Bremerhaven – Hamburg – Riga – Klaipeda; Hamburg – Bremerhaven – Riga; Riga – Kiel – Bremerhaven – Kaliningrad; Antwerpen – Riga – Kotka – Helsinki – Tallinn (including Vanasadam (Old City), Muuga, Paljassaare) – Antwerpen; Rotterdam – Antwerpen – Riga – Tallinn – St.Petersburg.